It's happening! 2022's Wintery Songs line-up -
Monday, November 21, 2022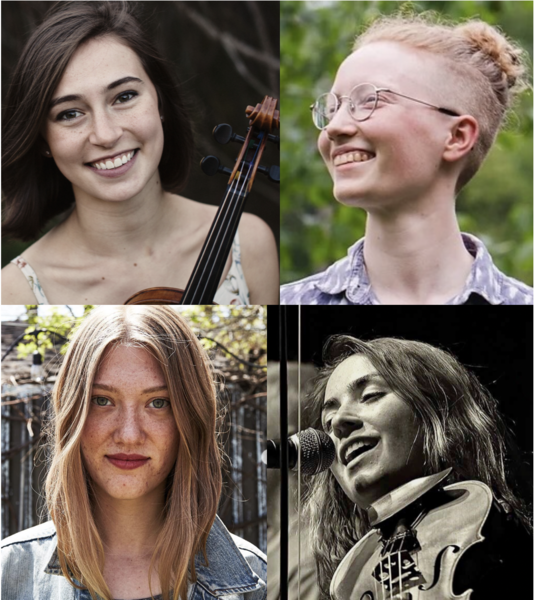 Wintery Songs returns to Club Passim and TCAN in December! Founders Jennifer Kimball and Rose Polenzani welcome four new collaborators this year: fiddler/singers Kat Wallace and Maura Shawn Scanlin, cellist Casey Murray and singer/songwriter Eleanor Buckland! We're thrilled to be getting back to performing this delicious quirky show and SO excited to play music together and for YOU.
Wintery Songs is a sort of POPS in a teacup
with a splash of whiskey -
stirred with a stick of cinnamon bark.
First two shows SO FUN. Three more to go!
Wednesday, December 19, 2018
Wintery friends - tonight at Club Passim is SOLD OUT! As was last night! Woohoo. Natick show tomorrow night is close to selling out. So you're best option might be the UU Church in Belmont FRI 12/21 if you'd like to see a show.

Thank you so much to all of you who've come to the shows at the Milton Art Center and Club Passim. Big fun for us. And we're so excited to play some new material (today my favorite is our version of the 12th century Lo, How a Rose sidled up to Queen with Rose's Arcade Fire a close second - and there are more...) as well as our stalwarts. Whoa whoa whoa. Is there such a thing as a December stalwart? Sounds vaguely unpleasant. Like a mandatory slog through slush without boots. How about Winter classics? Nope. Too classical. What we do is simply not that. Plus, we haven't been around long enough to have classics. That sounds vaguely pompous. Winter regulars? Well, if you can call 'regular' what changes we make to most of the music. Winter dependables? Makes me think of impending incontinance. Go Tos? NO, too corporate. YOU KNOW WHAT I MEAN THOUGH, RIGHT?

Do send us word help if you are inspired.

Merry holidays to everyone.
Hope to see you one of these next three nights.
xojk
Passim Shows SOLD OUT - fiddler Louise Bichan joins us!
Tuesday, December 13, 2022
If you haven't gotten tickets to one of our three holiday shows yet we recommend heading for the more spacious environs of The Natick Center for the Arts, aka TCAN. Our first Club Passim show is sold out and the second one is close to selling out.
We're very sad to have lost fiddler Maura Scanlin to Brian O'Donovan's Christmas Celtic shows but we've sent her off with our blessing. She's replacing longtime Wintery Songs fiddler Jenna Moynihan, who has unfortunatelly had to give her fiddling arm a rest. We're sending our love to both of them and wishing Jenna a speedy recovery.
We're totally thrilled to welcome fiddler Louise Bichan, who has stepped in last minute to join our show. She and cellist Casey Murray already play together in the band Corner House. Can't wait to be in the same room with everyone rehearsing our brains out this weekend!!
See you NEXT WEEK!
Jennifer
2018 Cast of Wintery Ladies
Thursday, October 4, 2018
Rose Polenzani, Jennifer Kimball, Deni Hlavinka, Mariel Vandersteel, Jenna Moynihan and Valerie Thompson!
With special guests, naturally.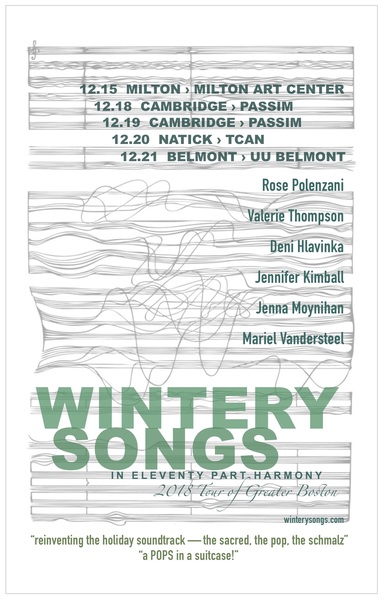 Welcoming Mariel Vandersteel to Wintery Songs 2017
Wednesday, October 25, 2017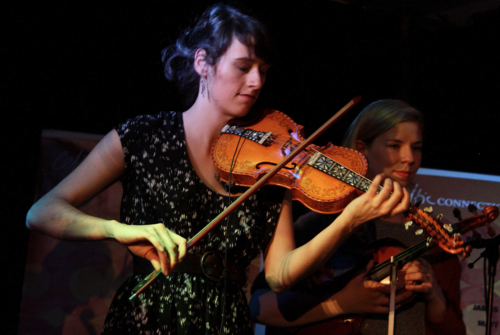 Luminous fiddler, Mariel Vandersteel will be joining our merry band of wintery songs performers this year! Not only does she teach fiddle at Passim, but she is an accomplished graphic designer and was a founging member of Laura Cortese and the Dance Cards. Here she is playing Hardanger fiddle at Celtic Connections, 2012 with Hannah Read, who will also be part of Wintery Songs this year!
Subrosa 9/6 Lizard Lounge
Monday, September 4, 2017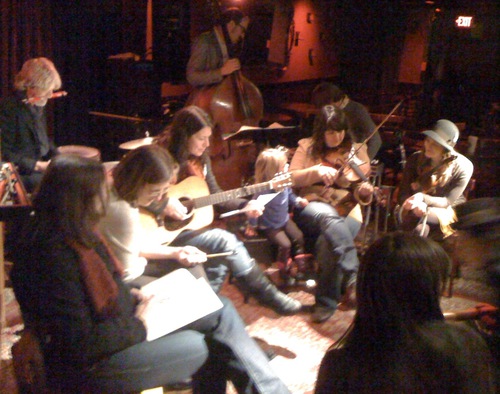 Rose Polenzani - with Billy Beard and Zach Hickman - is producing another SUBROSA at the Lizard Lounge in two days - with the theme: "A More Perfect Union." Five ladies from Wintery Songs are taking part: Rose Polenzani, Jennifer Kimball, Kris Delmhorst, Deni Hlavinka and Catie Curtis!
WED SEPT 6
Subrosa: The Secret Society of Rose Polenzani with friends and strangers
Lizard Lounge
1667 mass Ave
Cambridge, MA
9pm/doors at 8:30
$15
tickets!!